How a Large Network & Flexibility Led to a Successful Project Execution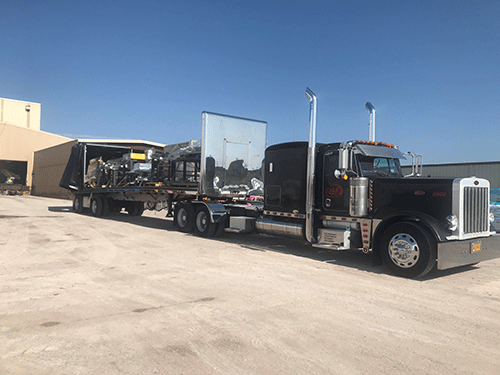 A custom automation components manufacturer secured a project from a global food manufacturer to support its production process at one of their facilities. This process needed to happen seamlessly in order to keep the plant up and running to meet production expectations. The global food corporation needed the new robotic automation systems delivered to their remote Oklahoma plant in a very particular order — over multiple days, including a Saturday delivery.
The machines were irregular in shape, sensitive to moisture and very fragile, so it was vital that they be protected from the elements. But typical enclosed van trailers would not work because they needed to be loaded and unloaded from the side of the trailer. That's why five Conestoga trailers — including three Conestoga flatbed trailers, one step deck Conestoga and one double drop Conestoga — were required to successfully transport the machines. Conestoga trailers allow for easy loading and offloading — especially for irregularly shaped freight — much like an open-deck trailer, while allowing for it to be enclosed, like a van trailer, during transit.