Safety-Minded Heavy Equipment Hauling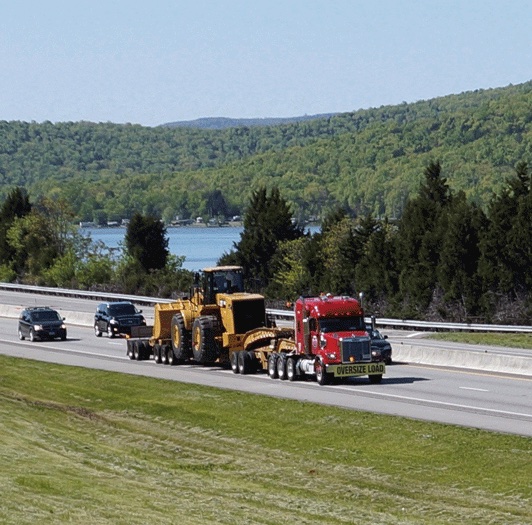 You take pride in producing equipment that will serve your customers for many years. That's why you need a transportation partner that takes as much pride in delivering your construction equipment safely, on time and ready to work.
Whether you're hauling your own construction equipment from job site to job site or trusting someone else to do it, it's important to have it secured properly.
In this video, ATS Safety Securement Instructor, Charlie, walks you through proper front-end loader securement procedures.
Anderson Trucking Service (ATS) has the equipment variety to haul whatever type of freight you need moved — whether it's building materials, parts or finished products. We also have the construction equipment handling expertise to haul it with care.
One Carrier for All Your Construction Transportation Needs
It's a lot of work trying to find quality carriers in the same region as your project that offer the transportation solutions you need. It's even more work trying to find one to manage your enclosed van logistics or be the specialized flatbed carrier that can effortlessly manage your finished construction equipment shipping. ATS can manage all your construction transportation needs from start to finish with assets spread throughout North America — we can even drop trailers for preloading when it's most convenient for you.