Simplified and Trusted Cross-Border Shipping to Put Your Mind at Ease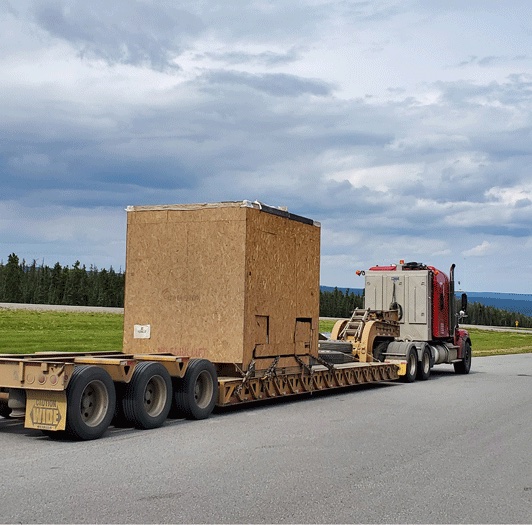 Cross-border shipping can be complicated. You're working with international customs agents and negotiating paperwork. Plus, you never know what you're going to get with the carriers outside of the U.S. Make shipping across international borders as seamless as shipping across state borders with Anderson Trucking Service (ATS).
As a C-TPAT-certified carrier, we strive to provide the highest level of security for your freight in collaboration with U.S. Customs and Border Patrol (CBP) and other key stakeholders within the international supply chain.
We also offer the following services to further simplify your cross-border shipping:
In-house permit acquisition and interchange agreements
Onsite supervision for securement, loading and unloading
Packing, crating and storage
Shipping to Mexico and Canada With Peace of Mind
Transferring your freight from one trailer to another greatly increases the risk of damage. Transferring it to a different trailer at the border takes your stress to a new level. Put your mind at ease and leave it on the same equipment from start to finish with ATS' through-trailer service. Get cost-effective cross-border shipping by eliminating the transit delays, risks and costs that come with moving freight from trailer to trailer at the border.
ATS seamlessly ships:
More than 5,900 loads to and from Mexico each year
More than 1,200 loads into Canada each year
We also have partnerships with trusted Mexican carriers and can offer complete turnkey project management, including foreign site and route surveys, packing, crating and storage services.