Flexible Yard and Warehouse Management to Fit Your Needs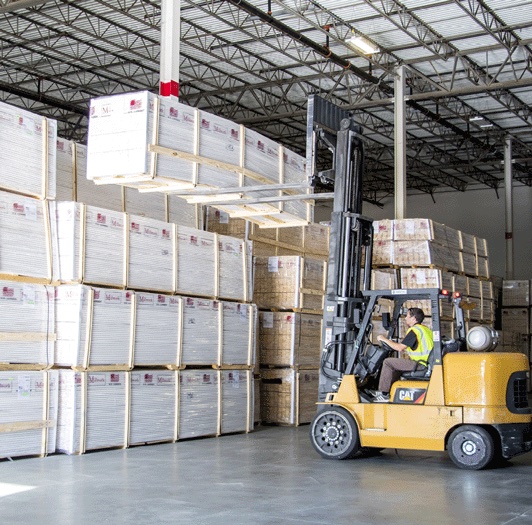 Having someone else handle your warehousing and inventory management is great — except when long-term commitments are required. Let's face it. Your warehousing and yard management needs vary, so you don't always need a long-term relationship. Anderson Trucking Service (ATS) gives you the flexibility to commit to both short and long-term partnerships. We can also begin inventory management in our 50 facilities across North America within a day or two.
Take Your Transportation Supply Chain Across Borders
It's all smooth sailing until your freight needs to go outside the U.S. Then you have to find someone who can properly crate your cargo for export and safely transfer it to the equipment taking it where it needs to go. ATS is export packaging certified — so we can crate your cargo and smoothly move it across borders with our cross-docking service.