How to Find Dry Van Shipping Services That Fit Your Changing Freight Needs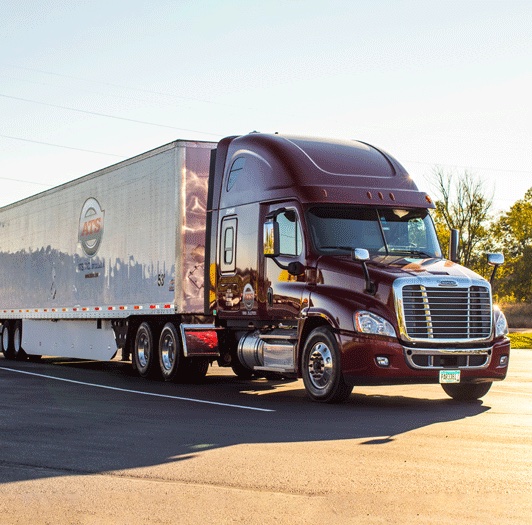 As your business grows, so do your transportation needs. Are you able to find a dry van shipping partner that can keep up? Start by looking for a dry van carrier that's growing — which will provide you a partner that can respond to your changing demands.
It's also important to find a dry van truckload carrier with the versatility it takes to manage your retail, construction and other key shipping needs. That means carriers that offer the following services:
Pad and blanket wrap shipping for your out-of-the-box and fragile freight
Project management and rollout services for safe and efficient delivery of your fixtures and inventories — including drop trailer shipping
Expedited shipping services to handle your irregular and peak season shipping demands
Hazmat shipping for safe solutions when you need to ship hazardous materials, including chemicals
Keep promises and maximize your delivery network with flexible dry van services from Anderson Trucking Service (ATS), including nationwide full-truckload expedited shipping support.
Save Money & Reduce Risk with Multi-Stop Full Truckload Solutions
Your large rollouts require deliveries to numerous locations — which usually means multiple trucks and trailers to get your displays to their final destinations. Besides vague tracking details, it can lead to damage from multiple touches and transfers from trailer to trailer.
Reduce the risk of damage and increase your visibility with ATS' multi-stop full truckload shipping solutions. (Check out this recent multi-stop success story) We'll do the work to find the most efficient multi-stop routes with in-house technology that allows for a quick turnaround on quotes — even overnight.
Manage All of Your Dry Van Freight Needs with One Call
Your dry van trucking needs are unique. So why is your carrier treating you like everyone else they serve? Get a personalized experience to fit your needs, whether they're national, regional, consistent or one-off, with ATS. Be as far-reaching as you need with our dry van services —while feeling like you're our only customer.
The U.S. Environmental Protection Agency recognizes ATS, Inc. as a Registered SmartWay® Transport Partner — Partnership Date: 10/17/2006; SmartWay ID: 12031417 — Expires: 03/04/2022