Experienced International Shipping for Today's Global Demands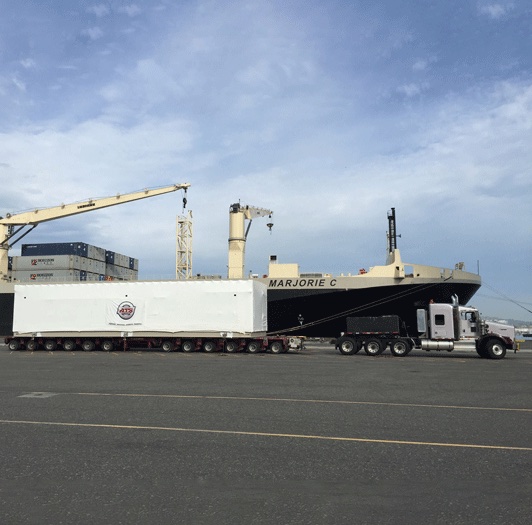 Business is more global than ever. As a result, companies are shipping products to new markets, forcing them to overcome often-overwhelming overseas shipping challenges they feel unprepared to handle. That's why you need an international shipping partner like ATS International to help you along the way.
ATS International team:
Has well over 100 years of combined experience
Pairs customers with a single point of contact from start to finish
Can provide unique asset solutions to U.S. domestic offshore trade lanes
Effortless Overseas Shipping to Puerto Rico, the Caribbean, Hawaii and Alaska
Many international shipping companies simply find available equipment and vessels to haul your cargo and risk damage as they're transferred from one mode of transportation to another. As an asset-based Non-Vessel-Operating Common Carrier (NVOCC) in major U.S. domestic offshore trade lanes to Puerto Rico, the Caribbean, Hawaii and Alaska, we'll minimize risk and put your cargo on one of our company-owned trailers — where it will stay from the moment it's picked up domestically until it's delivered to its final destination.
Ship Outside the Box – or Don't.
Moving your unique and specialized cargo can be challenging when it doesn't fit into a standard international container. That's why we offer roll-on/roll-off shipping services to ensure secure transit for your open-deck cargo. If you prefer your cargo be shipped loose, look to our break bulk shipping options, including the innovative Breakbulk Boxx™.